A few days ago, our Boutique Voltaire celebrated its 3-month anniversary. On May 11, we opened our first store in Paris, at 21 Rue de Rivoli.
Two years after our launch on the French market, we wanted to create a place where we could bring together everything we love: our bikes, our brand personality and a lifestyle that reflects who we are.
Located in the Marais in the heart of Paris, the Boutique Voltaire immerses you in our identity. Take the time to try out your future bike, listen to Nicolas and Lysandre's advice, play a vinyl or have your bike maintained.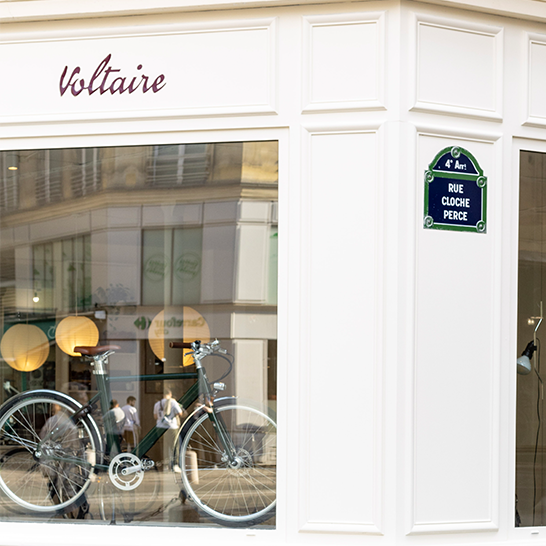 This Parisian Flagship Store allows our customers and future customers to find the bike that suits them best, according to their preferences and expectations. Connected or not, low frame or diamond frame, Crème or British Racing Green, there is surely a Voltaire bike to suit you.
Between vinyl records and memories, for the most passionate, or those simply looking for a new way to get around the city: the Boutique Voltaire team will be delighted to introduce you to all our models and their unique features.
It's also an opportunity for you to enjoy our maintenance and repair service, ensuring that your bicycle remains in perfect working condition.
So, when will you come visit us?