Fall in love with the city all over again.
Commute in style.
Who are we?
Voltaire develops elegant electric bikes with a timeless design, designed to free you with style from the constraints of everyday transportation.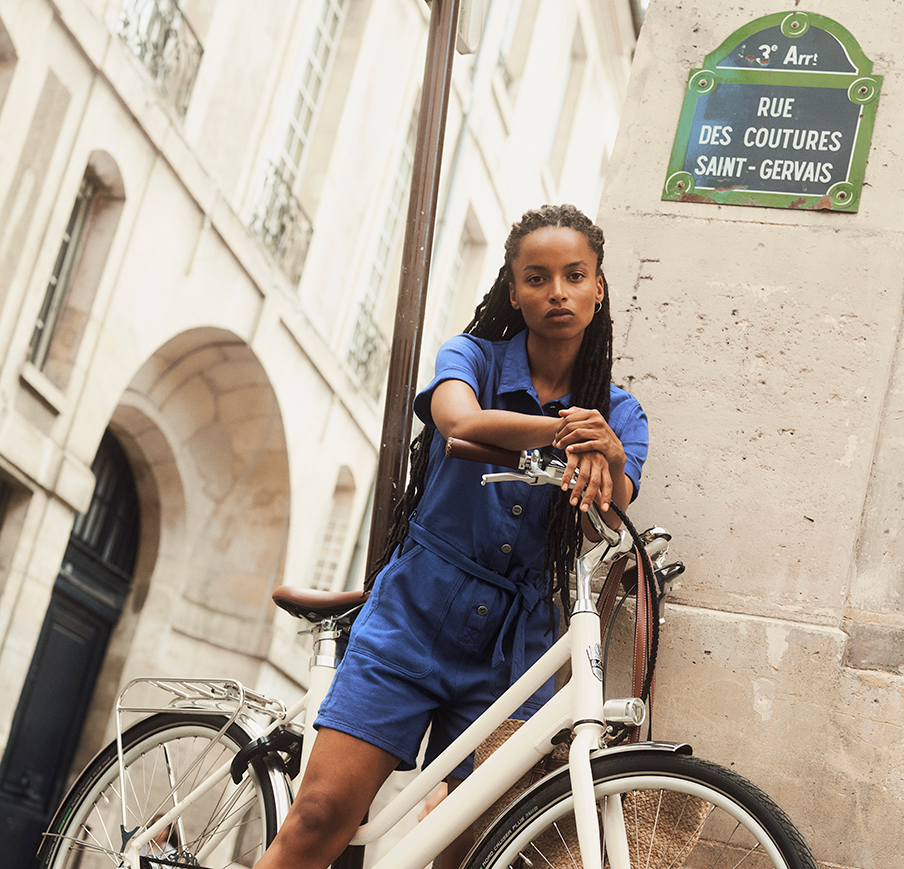 Our bikes are designed by our R&D team of engineers and designers, based in our Paris office. Frames, batteries and seatposts are all developed in-house, giving you a robust bike and a unique riding experience.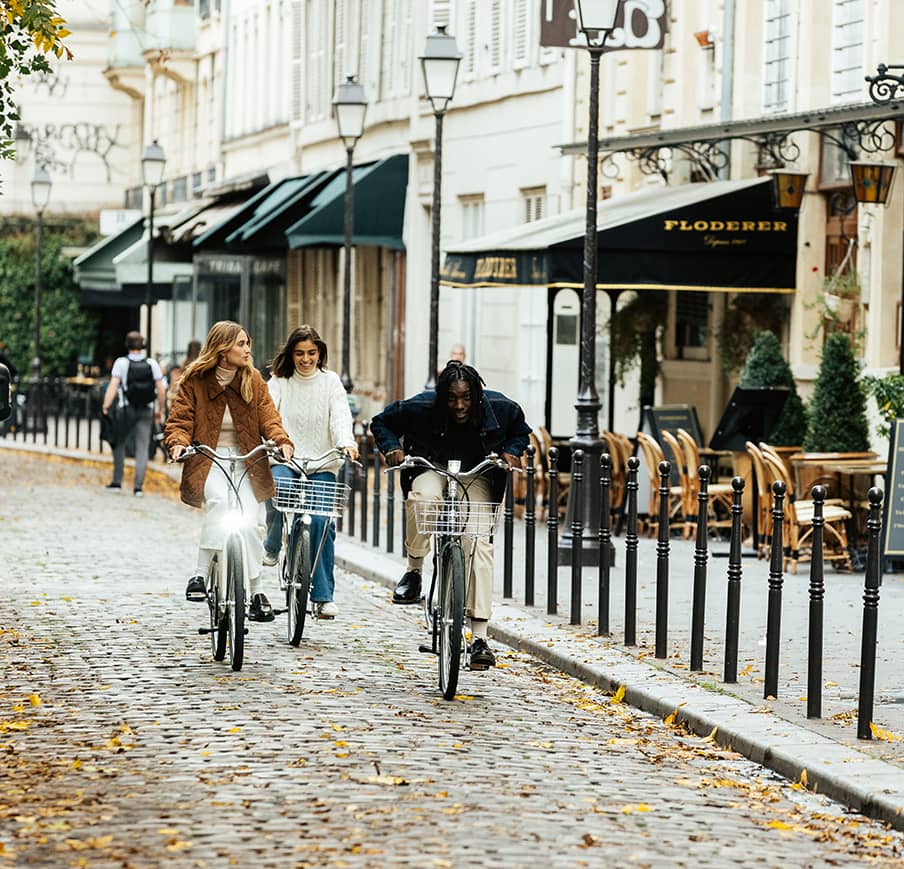 5 out of 5 on Google, 4.7 on Trustpilot and an average after-sales ticket resolution time of 3 hours. Whether through our store at 21 rue de Rivoli in Paris or our 100 partners in 6 countries, we provide you with the best service in all circumstances.
Nos partenaires
Trouvez une boutique près de chez vous
our best riders
THEY TALK ABOUT US
« Lively, light, easy to use and beautiful. In short, I love my bike! The sales team was very attentive to pre-orders. The process went very smoothly and without a hitch. I have absolutely no regrets about my choice. »
Anne Dumon
« The Legendre is a little less daring in the comfort position, with its high frame offering a position that invites a more dynamic ride. And it matches up perfectly with the powerful character of the rear engine, the ease of handling and the single-speed belt drive and torque sensor. »
Frandroid - 8/10
« A beautiful bike, and above all, simple and reliable. It really deserves to be better known, because it has a strong position against Cowboy and others, and its "relaxed" form factor is unmatched by any belt-driven bike I know of. »
Michael Ravier
« A connected electric bike with a classic yet modern design. I just fell in love with this Voltaire, which brings a little breath of fresh air to the world of connected electric bikes. The Voltaire Bike is equipped with a security system with alarm and GPS tag to prevent theft, a wheel lock included, which is cool, and an NFC badge locking and unlocking system. »
TECnaiche
« I got my Voltaire bike back 2 months ago. Honestly, a real treat for getting to work every day. The assistance is super pleasant, very responsive and linear. I chose the midnight blue and I'm going to add the basket to the front. »
Maxime Dahan
« Well-equipped, not too expensive, and mechanically quite simple, it should not be the object of unpleasant surprises for its owners. The powerful assistance system will reassure the untrained rider, and the connected aspect of the bike is also a plus, especially when many people are reluctant to invest out of fear of theft. »
Gonzague Dambricourt
« I've had my Voltaire bike for almost two months now and I'm still on cloud nine. What a pleasure this bike is! I just love it. Thank you !!!! »
Jean-Michel Laurent
« Great customer service for a post-delivery bike overhaul and for the loss of a battery key. Top responsiveness and the bike is magnificent, quiet and comfortable! »
Arnaud de Castelbajac
« I love my Voltaire bike! It's beautiful, comfortable and efficient. The sales team and the technician are very nice, give good advice and are very responsive! It's a real pleasure. »
Keshar Put
« Thank you for this magnificent bike, elegant and pleasant with a very fluid ride. It's great quality, easy to use, and the assistance is very well developed. I just love it! The Voltaire team was very available to answer my questions. Bravo! »
Mélanie Suduca
« Great experience with Voltaire, following a defect on my bike a few months ago it was directly modified and improved (thanks again for your responsiveness) I can only recommend! The bike holds up over long distances, and it's a real pleasure to use it every day. »
Élise Braud
« I've been using my Voltaire bike on a daily basis for 9 months now, and I'm delighted with it. It's beautiful, comfortable and easy to handle, perfectly suited to city riding. After-sales service is top-notch: prompt, friendly and efficient. I can't wait to recommend it! »
Karine Loisy
« I have just completed 200km after a little over a week and I can't live without it. Simple, elegant and comfortable. »
Thomas Bougeard-Perrière
« The best after-sales service you can imagine: I ordered a bike from their first batch, so there was inevitably a wait, everything was new, and small updates or sometimes questions and even a small bug, I found a super reactive team, providing a solution the same day, I really recommend going there with your eyes closed! The bike is very pleasant to drive and superb! »
Stéphane Muraire
« I ordered my Voltaire bike after trying it out. I was immediately won over by its look, handling and light weight. A great after-sales service that responds promptly to the slightest question. A top-notch team! »
Stéphanie Hasendahl
« A beautiful bike: sleek, elegant and high-performance! I am delighted with my purchase and the use of this beautiful bike. An invisible battery that might lead you to think that this bike isn't electric :) Bravo to this inventive young startup offering a high-quality product with a focus on made in France and sleek styling! »
Sophie Pichon
To follow us
THE VOLTAIRE LETTER